About Us
TNI The Network Inc. is one of the largest on-site professional fundraising companies in North America. Our teams of professionally trained representatives participate in community fundraising campaigns that have made a significant social impact on behalf of a list of distinguished non-profit clients including the Canadian Red Cross, UNICEF, the Canadian National Institute for the Blind, the World Wildlife Fund and Plan International Canada. We are an industry leader with continued year-over-year growth and are seeking qualified individuals to join our team!
CAREERS
Job opportunities at TNI – Customer Service Fundraiser (CANADA)
TNI The Network Inc. is looking for Customer Service Fundraisers in select cities in Canada to support on-site community fundraising campaigns and create a significant social impact on behalf of charities and non-profit organizations.
We offer the training and support necessary to ensure that, as the newest member of our team, you achieve optimal results and enjoy a rewarding and fulfilling work experience. Our culture stands out as being one of inclusion, diversity, camaraderie and equal opportunity. Our goal is to unlock your potential and allow you to do the best work of your life!
Position Expectations:
Participate in local awareness and fundraising campaigns in residential communities and/or high traffic points in the city
Activities include neighborhood canvassing, promoting at mall kiosks and/or events
Fundraise on behalf of charities and non-profit clients
Seek out new support for our client's missions
Daily one-on-one interaction with potential donors
Receive daily & weekly feedback and support from management
Requirements:
Authorization to work in Canada.
Spoken English (Intermediate)
Availability to work on-site (this isn't a remote position)
Availability to commit long term and full time (40 hrs per week)
Qualifications:
Experience in sales, fundraising, hospitality or public relations is an asset but not required – we provide full, paid training!
Effective communication skills and the ability to present information clearly.
Quick learners with a great attitude and enthusiastic personality!
Fun, Friendly, Personable, Outgoing People!
What We Offer:
Full-time employment position with guaranteed hourly wage
Hourly pay up to $22 per hour (no commissions)
Extended health care benefits (after 3 months of full-time employment)
Shifts available from Monday to Friday (No weekends)
Daily training and continuous support for those who qualify and wish to advance
Competitive and fun team culture
Opportunity to travel
Equal Employment Opportunity Statement
TNI The Network Inc. is an equal opportunity employer and considers qualified applicants for employment without regard to race, color, creed, religion, national origin, gender, sexual orientation, gender identity and expression, age, disability, veteran status, or any other protected factor.We welcome Canadian newcomers and encourage talented individuals of all backgrounds to apply.
Next steps:
If you apply for this job, our team will review your application and contact you via phone/email to move on to our next stage. We have a 2-step interview process that includes a job shadow to confirm your eligibility for the position.
We look forward to meeting you!
*To see the list of cities applicable for this job opening, click here.
As a member of the Professional Face-to-Face Fundraising Association (PFFA), our organization adheres to the PFFA Code of Conduct and all the requirements stated therein. We commit to the ethical, effective and sustainable practice of face-to-face fundraising, as well as equitable, diverse and inclusive hiring, training and workplace support practices for our staff, contractors and agency relationships. Further, we confirm that all positions, regardless of status, are paid positions and are not offered on a volunteer basis.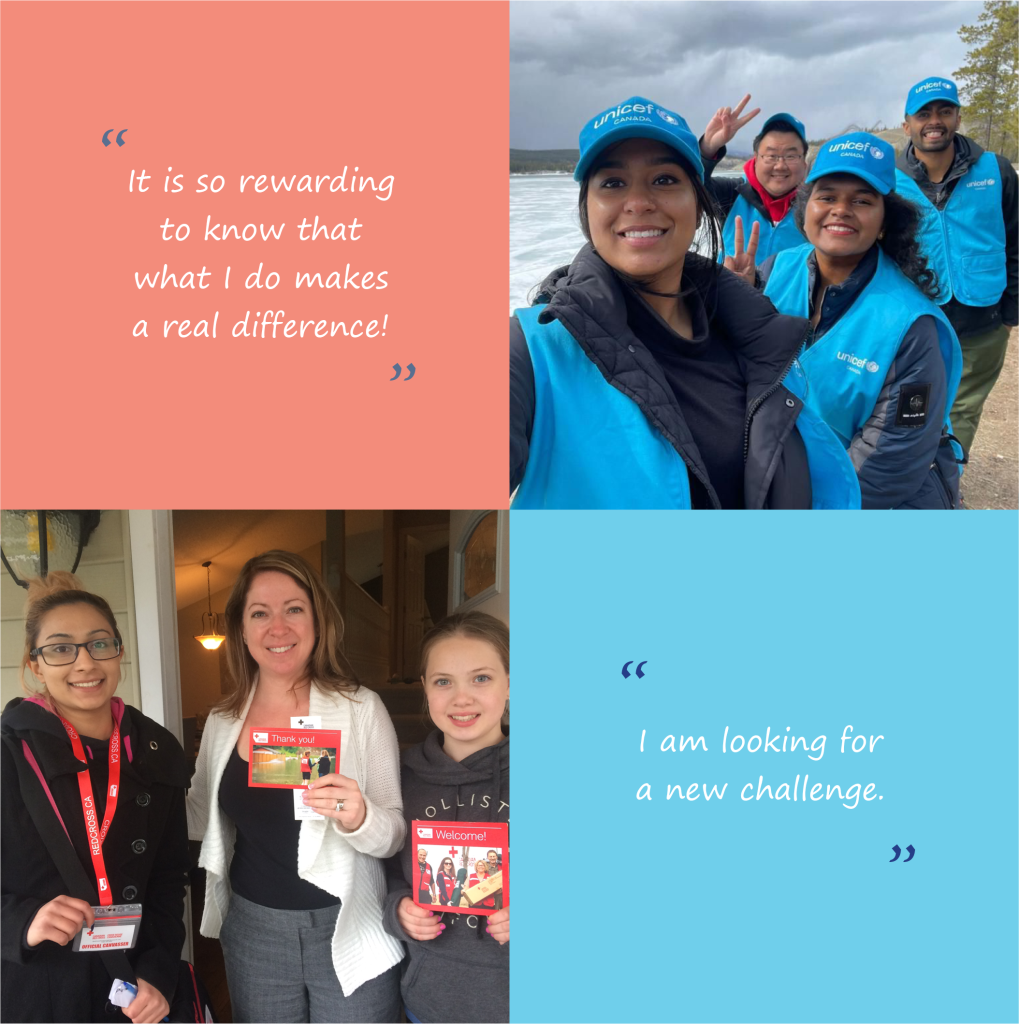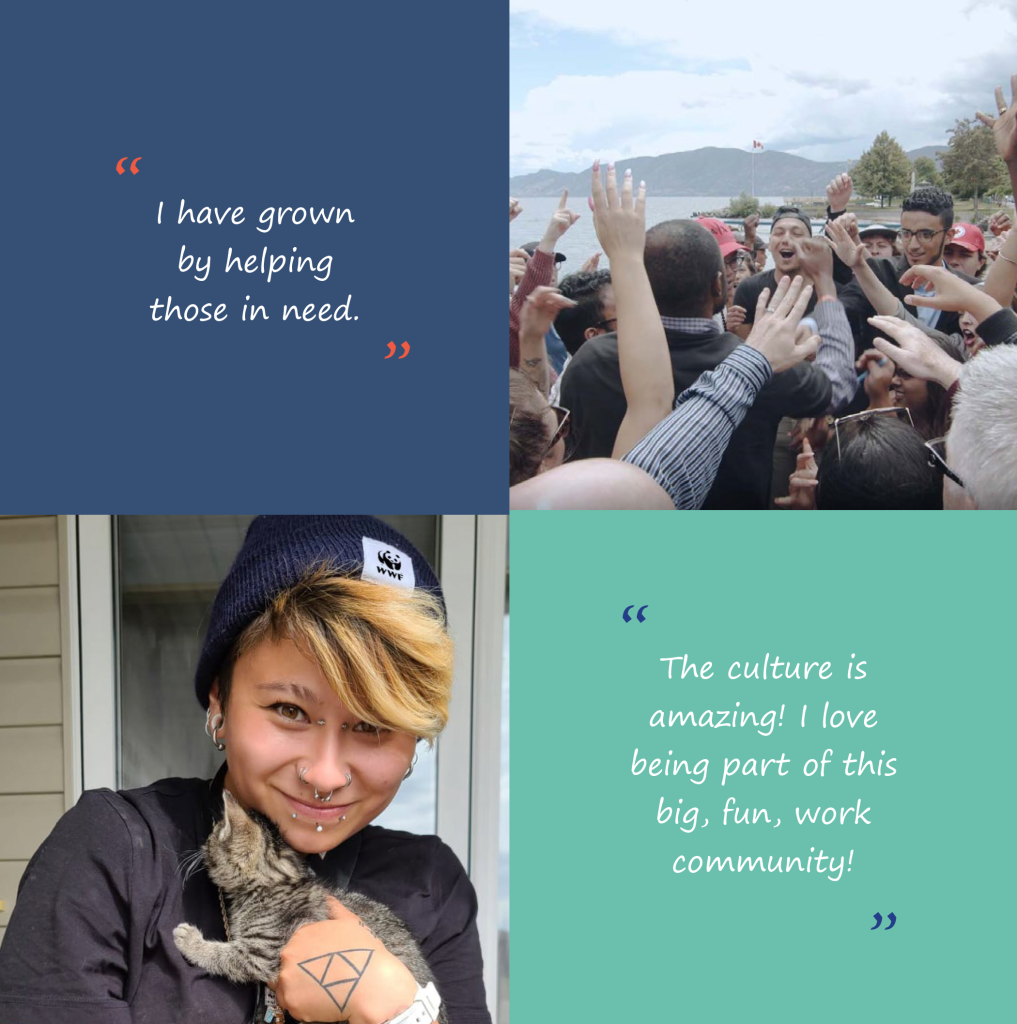 WHY y

ou

SHOULD WORK WITH US
"I really enjoy the work environment! I love the fact that we are accountable for ourselves while fundraising in the community, but we also get that team environment in the office at the beginning of each day. It's great to have the opportunity to learn and build new skills while meeting with our teammates and speaking with members of the public. One aspect I have particularly enjoyed recently is travelling with my team to different towns and cities on campaign road trips. It's a great bonding experience and I have seen parts of my province that I've never seen before. I actually applied with my friend and we have been working together since day one. I love that our friends are encouraged to apply and work with us, it makes work so much more fun!"
Allie K., Affiliate Agency Manager – Edmonton
"I found the opportunity with TNI while applying online and I decided to give it a shot. It's one of the best decisions I've made as TNI presents a diverse and positive environment with opportunities for growth both on and off the job. It's an opportunity I recommend that every hardworking,­­ goal driven person should take."
Boma C., Affiliate Agency Manager – North York
"When I moved to Toronto, I needed to find a job as soon as possible. While applying, TNI was one of the first companies to reply. My first interview was where I learned more about the type of fundraising work I would be doing. At first I was nervous because this job was so different from anything I had done before. But after my first full training day, I couldn't believe how confident and motivated my coworkers were and I began to see opportunity for my own personal growth. When I think of TNI, I think of the saying: "Everything you've ever wanted is sitting on the other side of fear." Since taking on the challenge to believe in myself, I can say that I've grown not only within the company but also as a person. I'm excited for all the things I will continue to learn the more I challenge myself."
Kezia G., Affiliate Agency Assistant Manager – Toronto
"If you had told me 6 years ago I would have found a long lasting, fulfilling career with TNI, I probably would not have believed you.  Going door to door isn't the job you dream about having as a kid, but running your own business is for most.  I didn't realize the full potential and scope of TNI until a year and half into my career, when I went to Head Office and met all the employees that worked in the various departments while at the same time, meeting other successful agency owners.
I soon realized the career potential and how satisfying my position with TNI could be and ultimately became.  I went from starting as a simple Door to Door Fundraising Representative to the owner of my own incorporation within the TNI fold and currently am in the promoted position of Agency Director, which has me overseeing a number of affiliate agencies across Canada.
Through the hard work I've put in with TNI, I've been offered additional investing opportunities, put away for my retirement through the RRSP matching program TNI offers, invested in our first family home, travelled all over the world, made lifelong friendships, found my beautiful wife (who is also an affiliate agency owner within the company), welcomed my beautiful son, and have revelled in the privilege of being able to offer these same opportunities to others. And it all started with simply knocking on doors.
Charles K., Affiliate Agency Owner/TNI Agency Director – New Westminster
"I applied online for a summer job at TNI because of the work they do with charities. In my initial interview, I learned more about the non-profit clients TNI works with and the fundraising campaigns they engage in. At first, I was a bit nervous but I reminded myself – "It's for a good cause!" The people I trained with motivated me a lot and I immediately found it was a super friendly work environment. The office where we complete daily training and team networking is where I feel super comfortable and motivated to bring out the better version of me. I've really loved working here because the team culture is so great! I really love the people I meet each day, the charities we represent, the new experiences I have and the opportunity to travel on campaign road trips. It makes this job so fun and rewarding! If you are looking for a chance to achieve something in life and make peoples' lives better, this is the opportunity!!"
Oshiya.B., Student Fundraiser – North York
TNI The Network Inc. has employment opportunities through our affiliated agencies located across North America in: